Transformation Campaign Funding Priorities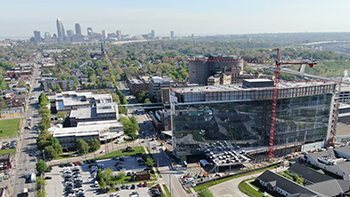 For MetroHealth
The unprecedented global pandemic has laid bare a profound health crisis that continues to impact our community and illuminate the ever-growing needs facing our patients, our neighbors, and our families. Discretionary gifts to the Transformation Fund will ensure the availability of resources essential to transform health in Cuyahoga County and Northeast Ohio.
We thank everyone whose discretionary gifts to the For All of Us campaign have provided us with the greatest flexibility to meet the needs of MetroHealth and our community as quickly and effectively as possible.
---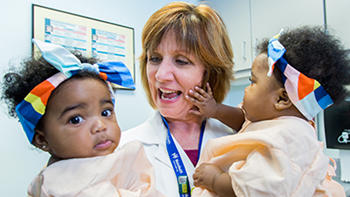 For Our Health
We are expanding the MetroHealth Cleveland Heights Medical Center to include behavioral health and addiction services, equally prioritizing a patient's mental health and sobriety recovery under the same roof.
We are enhancing local school clinics to help children who otherwise might not have easy access to health services – and, in the process, creating opportunities for MetroHealth to engage with their siblings, their parents, their grandparents.
The Institute for H.O.P.E.™ is helping improve health through opportunity, partnership and empowerment with a coordinated, strategic approach. By identifying underlying problems – for example, food or housing insecurity, unemployment and underemployment – it is providing crucial links to helpful, health-supporting services.
---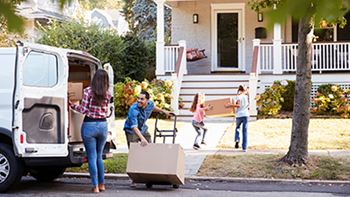 For Our Neighborhood
We will create open green space that serve as a dynamic and welcoming new gateway to our campus and neighborhood. Made possible by the construction of our new hospital building, The MetroHealth Glick Center, along with demolition of old, outdated buildings, these remarkable new spaces will offer walking paths, courtyards, gardens, and healing spaces for patients, families, and employees. The spaces will put our health-centric focus into beautiful practice.
We also will offer expanded access to performing and visual arts programming for our patients, our caregivers and our neighbors, to improve not just their health but their quality of life.
The visual art program will extend the existing transformative experience for everyone who engages with the health care system, introducing new works that will ensure community, culture and human connection is felt throughout the new hospital.
---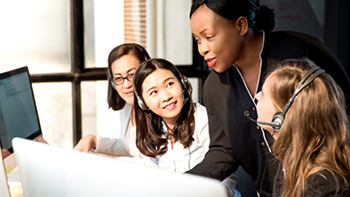 For Our Economy
We're building more than a building. We're creating a healthier environment where people can thrive. MetroHealth is working collaboratively with public, private, nonprofit and civic partners on planned and future projects. Our transformation will present programs that will deliver broad community benefits in affordable housing, financial stability, safe neighborhoods, education and quality jobs.
But that's only the beginning. We are establishing the world's first hospital-led EcoDistrict: a rigorous urban development framework for achieving people-centered, economically vibrant communities.
The EcoDistrict creates a new, sustainable model for community wellness, one that will deliver equity, health and well-being to all in the community.
The MetroHealth Economic Opportunity Center is slated to open in 2022 on West 25th Street at Sackett Avenue. The Opportunity Center is part of the multi-pronged commitment by the Institute for H.O.P.E.™ to ensure that residents have what they need to live healthy lives.
Job training, financial and digital literacy training and access to Cuyahoga Community College classes will be offered at the center, which is instrumental in the revitalization of the Clark-Fulton neighborhood and other nearby communities. The Opportunity Center will inhabit 5,000 square feet of the Vía Sana building that is under construction.
---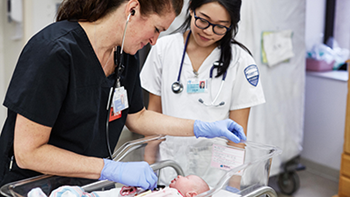 For Our Future
Education and job training are core elements of MetroHealth's vision for the future — for the hospital, the next generation of caregivers and our community. We are supporting caregivers with educational and research endowments. As a teaching hospital, we are training doctors, nurses and allied health professionals in our patient-centric health care model.
Through our unique Lincoln-West School of Science and Health at MetroHealth, we are providing high school students with training and exposure to hundreds of jobs available in health care and beyond.
---
Please contact Kate Brown, Chief Development Officer, at 440-592-1401 or [email protected] to learn more about how you can become a part of our transformation campaign, For All of Us.