Publications
The MetroHealth Foundation produces a number of informative and educational publications to update various members of our community on MetroHealth's medical and philanthropic news.
Learn more about our publications and view past editions: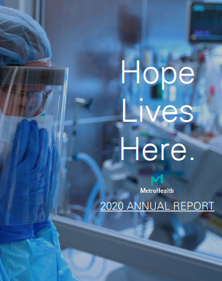 Our Annual Report contains important statistics from The MetroHealth System and The MetroHealth Foundation.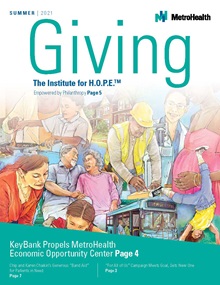 MetroHealth Giving is a publication for our friends and supporters that features stories on the impact philanthropic giving has on helping change lives.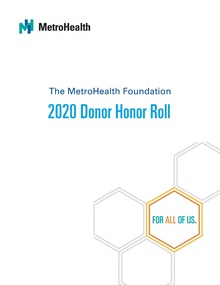 We are deeply grateful to the many generous individuals and organizations who support MetroHealth. Recognition societies enable us to acknowledge our generous supporters.
---
Request Publications
To request copies of the publications listed above, or to be added to the mailing list, please contact Rita Andolsen, Executive Director, Philanthropy Communications, at [email protected].

©Copyright 2023 The MetroHealth System | 2500 MetroHealth Drive | Cleveland, OH 44109 | 216-778-7800 | All Rights Reserved.
There is no rating available for this provider for one of two reasons: he or she does not see patients, or has not received the minimum number of patient survey responses.