Give Back to Our Hospital and Our Community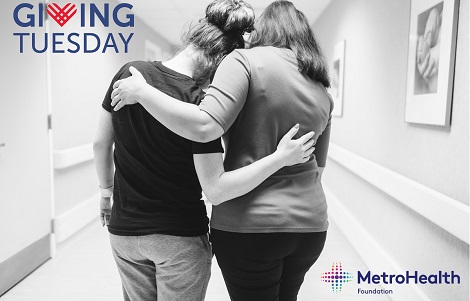 It's Giving Tuesday 2022
This season of giving is the perfect time to invest in hope. Because of donors like you, MetroHealth is able to:
• Fulfill our mission of providing access to excellent care to anyone who needs it, regardless of the ability to pay.
• Go beyond medicine to connect patients to stable housing, healthy food, transportation and the other necessities of a healthy life.
• Improve the health, the well-bring and the lives of everyone in Greater Cleveland.
Your Giving Tuesday donation is an investment in hope. Thank you.

©Copyright 2022 The MetroHealth System | 2500 MetroHealth Drive | Cleveland, OH 44109 | 216-778-7800 | All Rights Reserved.
There is no rating available for this provider for one of two reasons: he or she does not see patients, or has not received the minimum number of patient survey responses.