Support Our COVID-19 Response
MetroHealth has established the COVID-19 Fund to direct donations to the areas of greatest need facing our system during this crisis. Contributions have made it possible for MetroHealth to respond to the needs of the health care system, our employees and our community in a variety of ways. We are ensuring that the basic needs of patients and neighbors under quarantine, or at elevated risk of contracting the virus, continue to be met. We have supported our front-line caregivers and other essential employees with meals. We will be ready to provide childcare, temporary housing and other respite care services as the need arises.
Thank you to our many donors who have supported MetroHealth's COVID-19 response with in-kind gifts and donations. Learn more about their impact here.
Donate to the COVID-19 Fund Today
Please contact Kate Brown at [email protected] or 440-592-1401 if you have questions on how you can best support MetroHealth.
Donate Supplies
MetroHealth is asking the community for the following:
Masks with shields
Fabric Face Masks (learn more about Homemade Mask Donations)
Hand sanitizer
Alcohol (70% or higher)
Hydrogen peroxide
Gloves
Body suits
To donate the above supplies or other medical or protective equipment, contact: [email protected]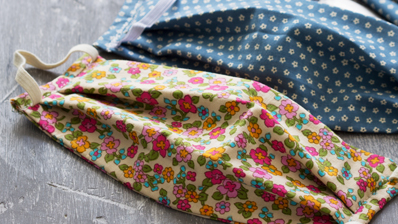 How to Donate Fabric Face Masks
There are many ways you can help us fight COVID-19. This includes creating cloth masks for patients, including children over the age of two, MetroHealth non-clinical employees and our community partners. Our staff also appreciate the homemade headbands with buttons to attach to ear loops.
Read More