Join the #BumpSet4MetroNET Challenge
After the annual volleyball tournament was canceled due to the COVID-19 pandemic, MetroHealth N.E.T., the young professionals group of The MetroHealth Foundation, created the #BumpSet4MetroNET Challenge – a way to get outside, get physical and have fun all while supporting the mission of MetroHealth.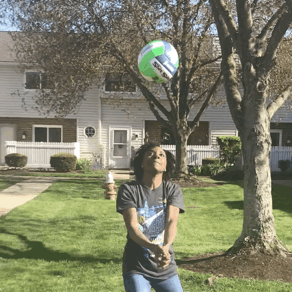 Three Easy Steps to Participate
Record a video of yourself bumping a volleyball (or any household item of your choice) as many times in a row as possible - have fun and be creative!
Post your video to your Facebook, Instagram or Twitter accounts with #BumpSet4MetroNET. Make sure your posts are public, so we can see and share them!
Tag and challenge four friends to participate and donate
Ways to Donate
Make a donation of any size to MetroHealth by texting MetroNET to 44321.
Use the donation form below.
How Your Participation Supports MetroHealth
Your donation will help MetroHealth continue programs that make a real difference in the lives of our patients and the entire community.
In this time of so much unpredictability, you can be certain that your support of MetroHealth will make an impact that will last long after we weather this unprecedented health crisis.
Participate in the #BumpSet4MetroNET Challenge Today
A special thank you to our generous corporate sponsors of the #BumpSet4MetroNET Challenge.
Tournament Sponsor:

Match Sponsor:
Steel Valley Federal Credit Union