Flu Season is in full swing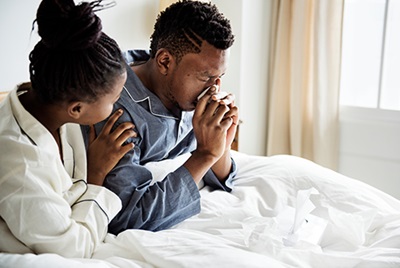 >> Dr. Nazha Abughali quoted in Plain Dealer about the current flu status (03/19/19)
Last winter, the flu killed 80,000 Americans, the highest total in at least 40 years.
While young children, the elderly, pregnant women and people with chronic conditions are most at risk, the flu can send anyone, of any age, to the emergency room. That's what makes it so scary.
"We all need to respect the flu and first do what we can to prevent it," says Charles Emerman, MD, chairman of MetroHealth Department of Emergency Medicine.
We can do that, he says, by:
Getting a flu shot
Washing our hands
Keeping our hands away from our eyes, nose and mouth
Staying away from sick people
If you think you might be getting sick with the flu, stay home from work or school and limit contact with others. Check with your primary care doctor, who might be able to prescribe you antiviral drugs that can reduce the severity and length of the illness.
"Don't mess around with the flu," says Dr. Emerman. "If symptoms seem worse than normal, listen to your instincts."
Typical flu symptoms include fever/chills, cough, sore throat, runny nose, headache or body ache, or fatigue. While most cases of the flu do not require emergency care, recognize the signs and symptoms of dangerous flu complications.
Go to the Emergency Room immediately if you have any of the following symptoms:
ADULTS
Difficulty breathing or shortness of breath
Chest or abdominal pain
Sudden dizziness
Confusion
Severe or persistent vomiting
Flu-like symptoms that seem to improve but return with fever and a bad cough
Swelling in the mouth or throat
Unusual weakness
CHILDREN
Fast breathing or trouble breathing
Bluish skin color
Not drinking enough fluids
Trouble waking up or interacting with others
Flu-like symptoms that seem to improve but return with fever and a bad cough
Fever with a rash
INFANTS
Any of the above symptoms
Refusing to eat
Trouble breathing
Crying without tears
Significantly fewer wet diapers than normal
MetroHealth remains the region's most respected leader in emergency care, and now that care is closer to home. MetroHealth has four Emergency Rooms, in Cleveland Heights, Parma, Brecksville and at our Main Campus on West 25th Street.