Self-Risk Assessment
Below is a self-risk assessment from the Centers for Disease Control and Prevention (CDC). If you are unsure if you have COVID-19 symptoms, we encourage you to answer these questions based on the last 14 days.
After taking the assessment, if you end up in the High, Medium or Low Risk categories WITH symptoms consistent with COVID-19, please call the MetroHealth COVID-19 hotline at 440-59-COVID (440-592-6843).
If you have health concerns or need primary care for non-COVID-19/respiratory issues, we stand ready to serve you. Whether it's for a regular or follow-up visit, medication refill or other health concern, please call 216-778-5500, and choose option #3 to be connected to a triage nurse.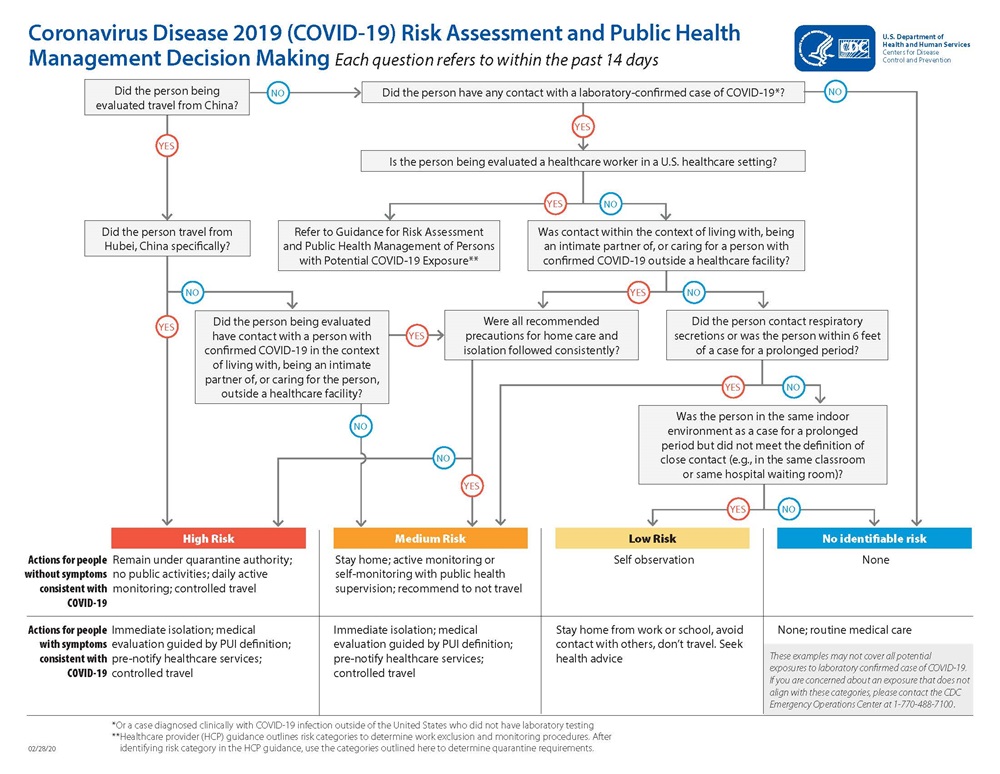 ©Copyright 2020 The MetroHealth System | 2500 MetroHealth Drive | Cleveland, OH 44109 | 216-778-7800 | All Rights Reserved.
There is no rating available for this provider for one of two reasons: he or she does not see patients, or has not received the minimum number of patient survey responses.