Welcome from the Chairman
Cancer is a devastating disease. Nearly two million American will be diagnosed with cancer, causing over 600,000 deaths in 2023. The MetroHealth Cancer Institute at the MetroHealth Medical Center affiliated with the Case Western Reserve University School of Medicine conducts innovative research on the fundamental causes and biology of this deadly disease.
Areas of research span a broad spectrum of cancer, including mechanisms of tumor initiation and metastatic progression, evasion of host immune surveillance, roles of metabolic regulators and microbiome in tumor growth, signaling pathways that confer resistance to therapy, tumor heterogeneity and cell lineage plasticity, HIV infection and tumor progression, and exosomes as biomarkers for diagnosis and treatment. The Institute is committed to providing a rich, highly interactive scientific environment for conducting research that is facilitated by the state-of-art core facilities.
The central mission of the MetroHealth Cancer Institute is threefold:
To conduct cutting edge research programs directed toward elucidating the causes and biology of cancer.
To translate the benchtop discoveries to new therapeutic agents and treatment strategies for cancer.
To provide training of the highest quality in basic and translational cancer research at the graduate and postdoctoral levels, as well as training to undergraduates and medical students in basic science.
The Institute is experiencing an exciting phase of rapid expansion in alignment with MetroHealth System's strategic vision to advancing cancer research. All our Investigators are members of NCI-designated Case Comprehensive Cancer Center, and are funded by grants from the National Cancer Institute, National Institutes of Health, American Cancer Society, METAvivor, Department of Defense, and by donations from patients, families, and friends of the Cancer Institute and MetroHealth Medical Center.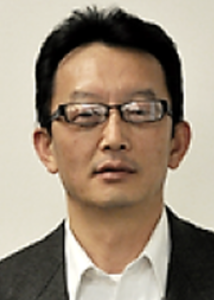 Bingcheng Wang, PhD
John A. and Josephine B. Wootton Endowed Chair in Research, Director, Center for Cancer Research, and Director of Basic Sciences