Northcoast99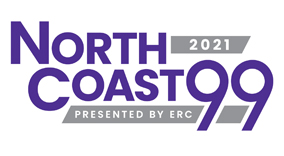 The MetroHealth System is proud to be recognized by ERC as one of Northeast Ohio's 99 best places to work! This is the 17th time that MetroHealth has received the NorthCoast 99 award.
NorthCoast 99 recognizes great places to work for top performing people that drive results, provide competitive advantages, and allow businesses to innovate and grow. Applicants are evaluated based on policies and practices related to the attraction and retention of top performers, as well as data collected from employee surveys.
NorthCoast 99 is an annual recognition program that honors 99 great workplaces for top talent in Northeast Ohio. The program is presented by ERC (www.yourerc.com). ERC helps organizations create great workplaces by providing HR resources, training, and consulting services. Sponsors of the NorthCoast 99 program include: Anthem Blue Cross & Blue Shield, CareerCurve, Cleveland Magazine, Corporate Screening, ERChealth, Gino's Awards, iHeart Media, Mark Wayner Photography and Videography, Meyers, Roman, Friedburg, & Lewis, Oswald Companies, Staffing Solutions Enterprises, and Ultimate Software.

©Copyright 2023 The MetroHealth System | 2500 MetroHealth Drive | Cleveland, OH 44109 | 216-778-7800 | All Rights Reserved.
There is no rating available for this provider for one of two reasons: he or she does not see patients, or has not received the minimum number of patient survey responses.